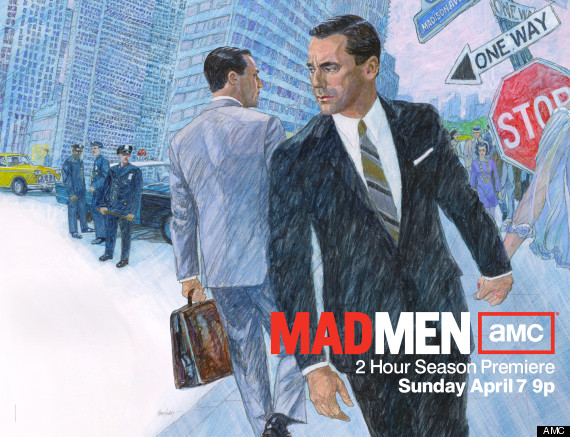 As the buzz builds towards the Season 5 premiere of AMC's hit show
Mad Men,
I wanted to emphasize a great truth that our society must never ignore: JOAN HARRIS IS "THE WOMAN!"
If you're not a fan of
Mad Men
(I'm not sure why you don't watch the best show on tv. You must be a degenerate.), Joan Harris, played by Christina Hendricks, is Sterling Cooper Draper Price's bombshell office manager turned equity partner. While she is only a supporting character in the soap opera that is the life of the well-suited Don Draper, Joan without a doubt makes the show.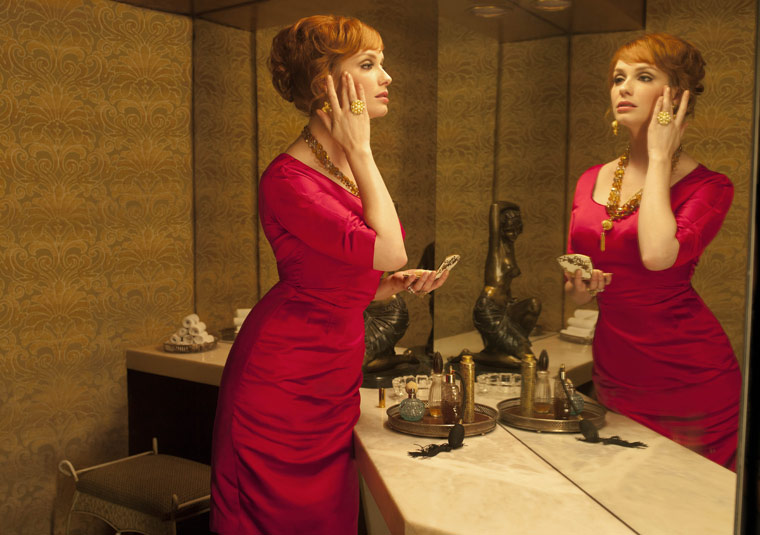 So why is she "THE WOMAN"? What does that even mean? Well culturally speaking, we use the phrase "THE MAN" to describe a really cool guy who we all secretly wish we could send to a Siberian work camp out of jealousy. However, we never seem to give the same level of praise towards awesome women. As god is my witness, that must be changed!
Here are my reasons for why you should consider Joan Harris "THE WOMAN."
1. There isn't a plastic surgeon alive that can give you Joan curves!
A woman of the 1960's, Joan is never concerned with looking stick thin. She is the ginger Marylyn Monroe!
Her dresses were probably tailored by Christ.
2. Joan is a huge bitch.
She is never afraid to tell a co-worker that she won't put up with their scheiβe! Here are some quotes to further prove my point:
Season 4: (After being insulted at work)
"Remember, when you're over there in the jungle, and they're shooting at you... you're not dying for me. Because I never liked you. "
Season 1:
"Peggy, this isn't China. There's no money in virginity."
Season 4:
"This is my office. And you all better stop cutting through here, it's not a thoroughfare. Take the extra steps, you could use them."
3. Joan is the ultimate Femme Fatale.
As one would assume, Joan is very active in the romance department. However, unlike her contemporaries, Joan realizes that men do not define her. She uses her trademark 1960's sexuality to seduce and take advantage of rich and power men.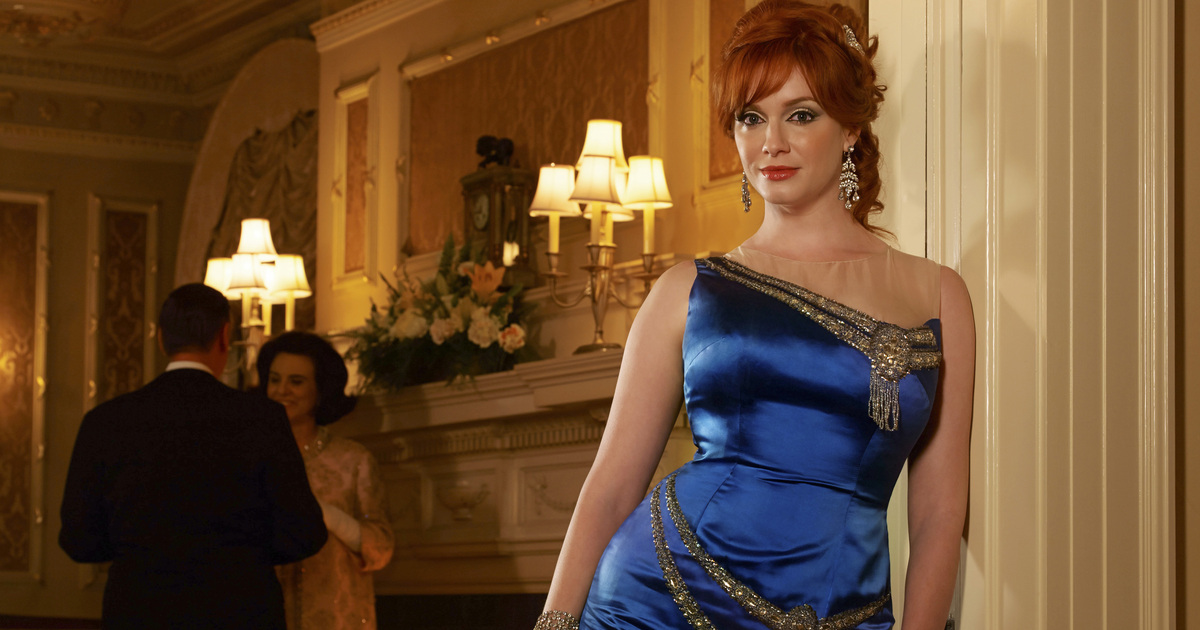 4. Despite her sassiness, Joan is still a good person.
At the end of Season 5, Joan's relationship with Peggy really seemed to thaw. With the passing of time and TV seasons, Joan is becoming a softy...but probs not. : )
I wish I was getting this Joan hug instead of Peggy!